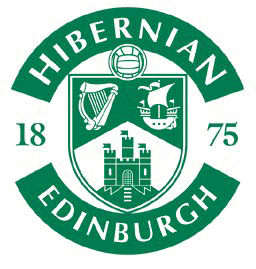 Hibs pair Thierry Gatheussi and Filipe Morais have been released by the club with immediate effect - allowing them to join Inverness Caledonian Thistle on a free transfer.

Inverness boss Craig Brewster was hopeful of landing both players on loan until the end of the season, this was also when both players contracts at Easter Road ran out.

Brewster was able to reach an agreement with Paatelainen and both players were released allowing them to sign for Inverness.

Inverness boss Brewster was delighted with his captures and said:
"I think they are two good signings who will keep everybody at the club on their toes.
"Morais is the type of player that we don't really have at the club. He has real pace and I'm excited about seeing what he can do for us.
"I've played against Gatheussi once or twice and watched him on a couple of occasions.
"Thierry Gatheussi is competitive and has good energy and I'm looking forward to seeing how he does

"He hasn't really featured much at Hibs this season and I just thought he would be a good player to have.
"He is competitive and has good energy and I'm looking forward to seeing how he does."
Portuguese winger Morais, 23, signed for Hibs on a free transfer for Millwall in the summer of 2007, but has failed to hold down a regular spot at Easter Road, He played 30 games for Hibs scoring 1 goal.
Morais also had spells with Chelsea, MK Dons and St Johnstone.
Cameroon international full back Gatheussi also signed in the summer of 2007, by then Hibs boss John Collins, for a fee of around £30,000 from French club FC Sete.
Gatheussi also failed to shine in a Hibs shirt and found himself playing reserve team football, he played 23 games for Hibs and scored 1 goal.
The defender holds a French passport after playing for French sides Montpellier, Cannes and FC Sete.
Hibernian-mad would like to wish them both good luck at their new clubs.

Tell us what you think of this news on the
www.Hibernian-Mad.co.uk
message board, at the link below.