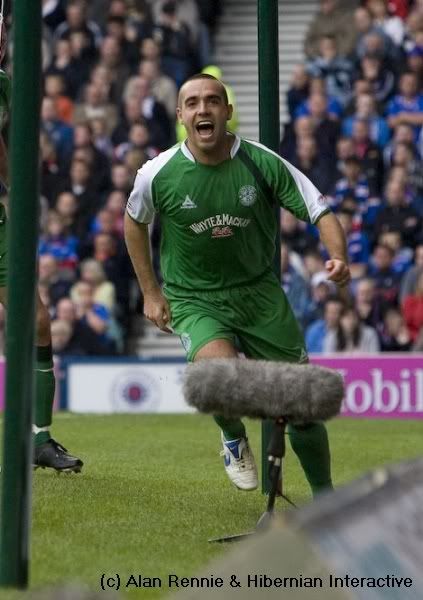 Hibs boss John Collins has today insisted that full back David Murphy will not be moving during the January transfer window (I'm sure I have heard that one before!).

Murphy, 23, was linked with a move to Wigan in today's tabloids, amid claims that his agent (Willie McKay) "offered" the player to Latics boss Steve Bruce.

The English defender has been subject of interest from Celtic, with it being reported that the Glasgow club were on the verge of making a £1m bid for the player (What will they pay for the other 9 of his toes??).

Now it seems any interest in the player from Celtic will be rivalled by a bid from Wigan and a chance of a move to the English Premiership.

The left back is contracted to Hibs until the summer of 2010.

Hibs boss John Collins said:

"It's that time of year and our players always seem to be the first on someone's list. There's nothing we can do about that, it will be someone else's name tomorrow."

Surely he is worth a lot more than £1m???

And how long have agents been able to "offer" players to other clubs while still contracted to another?


Thanks once again to the Hibernian Interactive team for the use of the photo, you can join Hibs Interactive, and view ALL of the Hibees goals this season, as well as watching games LIVE on the internet(Only if you live OUTSIDE the UK) by clicking on the following link:

http://www.hiberniantv.co.uk/hiindex.php
Tell us what you think of this news on the www.Hibernian-Mad.co.uk message board, at the link below.