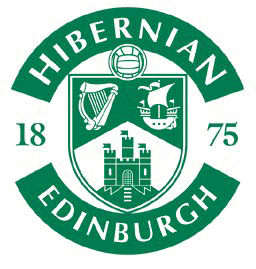 Hibs boss Mixu Paatelainen has revealed the reason for the surprise exclusion of defender Chris Hogg from Saturday's 2-1 win over Aberdeen at Pittodrie.

The classy centre half has been struggling with an eye injury, that he picked up in a challenge against Morton in the CIS Cup at Easter Road.

Ironically Hogg was penalised for the challenge, even though he was the one assaulted and Morton scored a controversial goal.

Hogg, 23, has been struggling with vision problems ever since and decided this week that he couldn't play on, so the Englishman was left home in Edinburgh and has been told to rest by doctors, at a good time with the international break coming.

Hibs boss Paatelainen said:

"Chris has been struggling since that challenge when he was concussed. Since then he has had headaches and whenever it's a bright day he's had difficulty with his eyesight.

"He told me he felt it would gradually fade away but it hasn't. Chris said it began to affect his training and in some matches, like the Rangers game which was played on a really bright day, he wasn't able to judge the flight of the ball in the air properly.

"All credit to Chris for being determined to play in every game but he felt he would let the people around him and himself down if he went to Pittodrie so he didn't even travel with the squad.

"The doctor said it's very likely the effect from that concussion, that Chris needs to relax and take it easy for ten days or so.

"The important thing is we make sure Chris takes care of himself, that he does what the doctors says and comes back 100 per cent."
Hogg signed for the Hibees in 2005 from English Championship side Ipswich Town and has now played over 80 games for the club.

Tell us what you think of this news on the www.Hibernian-Mad.co.uk message board, at the link below.
http://www.hibernian-mad.co.uk/mboard/loadboard.asp