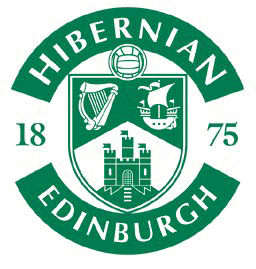 As revealed back on the 29th of June New Hibs boss John Hughes has tonight completed his second signing for the Hibees.
Manchester United midfielder Daniel Galbraith has signed a 2-year-deal and will officially be unveiled to the media next week

Manager Hughes is delighted to have eventually signed Daniel as recent speculation had Daniel signing on for us and our city rivals hearts, and Hibs-mad are delighted to see that the laddie has had the sense to make the right decision in the end.

Speaking to the official website Yogi said:
"Daniel arrives at Hibernian with a great attitude and the best of his career ahead of him. He was unlucky with injuries at Manchester United, but is very young with good energy about the park - he has his whole career ahead of him and has shown he can play a variety of positions on the left-hand side. I'm really looking forward to working with him as he will provide great competition for places and I'm sure we're going to get the best out of him."
Daniels first official words after signing on for two years were: "I'm delighted to be returning to Scotland and in particular to Hibernian. I really enjoyed my time at Manchester United but the time was right for me to seek a new challenge with first-team football my main aim. I know that will be a tough task in itself as there are a lot of quality players in my age group stepping up from the successful Hibernian Under-19 side, but I've never shied away from a challenge in my career."
The Hibees are also thought to be close to completing deals for Sunderland forward Anthony Stokes and Everton youngster Tom McCready, though Sunderland have announced that if Hibs or anyone else wants Stokes then it's to be a permanent deal and not another loan deal.
Tell us what you think of this news on the www.Hibernian-Mad.co.uk message board, at the link below.